M&A at Jensten Group
The Jensten Group's mission is to create a leading Retail Broking Business
The Jensten Group's mission is to create a leading Retail Broking business built around four key principles:
Sustainability - supporting entrepreneurial brokers who serve their communities whether that be a geographic local market or an industry sector, creating a sustainable and resilient business model as a function of an understanding of their clients' specialist needs, and the ability to source appropriate solutions for those specialist needs. This creates resilience and loyalty with clients that strengthens the longevity of those relationships.
Differentiation - Our business sets out to be clearly different from others in our marketplace. Our core focus is on growing our core businesses by building their capabilities and combining the range of specialist skills within the Group to enhance the proposition to clients. When we acquire businesses we are very selective about who we buy, and only consider those businesses that meet our strategic, cultural and leadership principles.
Excellence as standard - We focus and prioritise ruthlessly and set one standard of performance and behaviour across the Group. That standard is excellence, and we take pride in delivering what we say we will deliver, when we say we will deliver it, to that single standard, consistently across our whole group at all levels of management.
Empathy - A genuine focus on our people and our customers – the last 18 months have challenged all of our thinking and attitudes, and re-set the relationships between employers, their teams and their customers. We believe that moving forward, empathy with our people and our customers is a critical cultural trait for successful business - caring for our stakeholders and putting them at the heart of our decision-making. Caring about our clients and creating a workplace that is rewarding in every sense.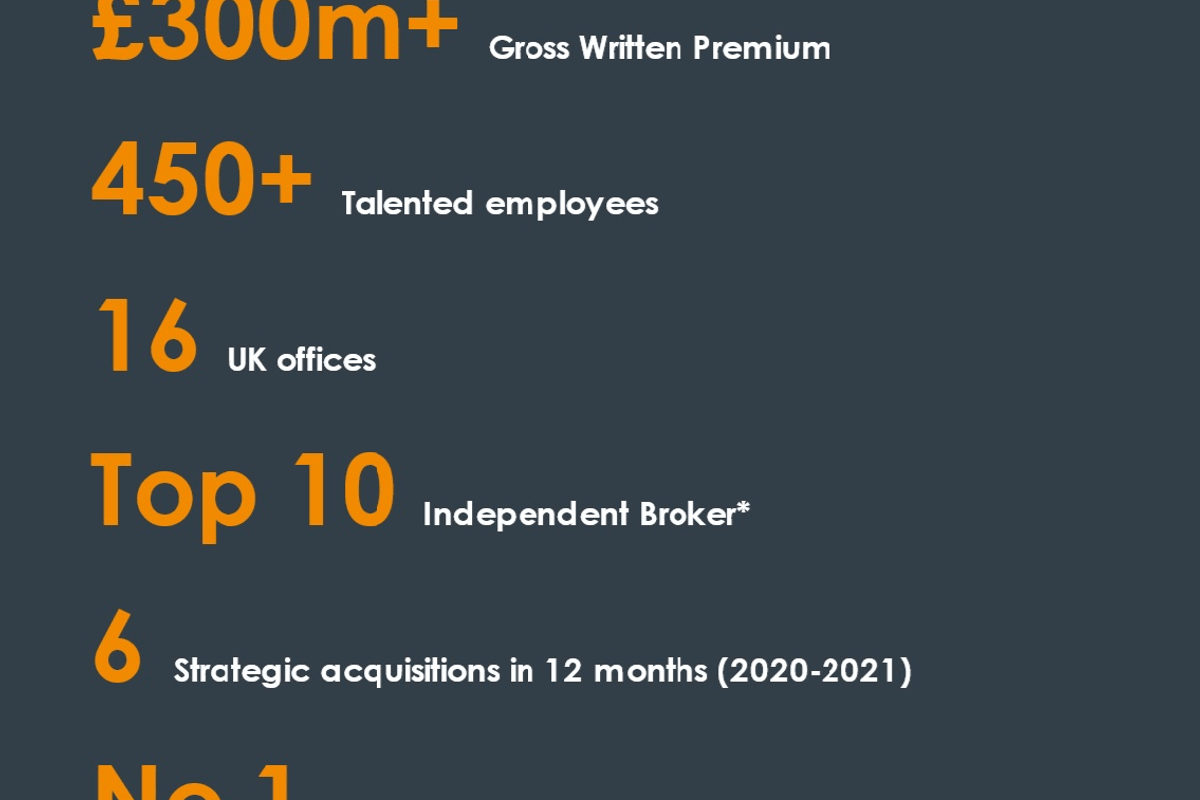 Jensten has its roots in the Coversure franchise model. As the business has evolved, especially over the last couple of years, we have overlaid a fast-paced, high-performance model that delivers results for all our stakeholders – investors, customers and employees – on the best elements of the original family business.

Our innovative model for acquisitions, combined with the flexible proposition we offer to management, staff and clients, makes us an attractive alternative for high quality community brokers looking to find new investors. We have made five strategic acquisitions over the last 18 months, adding breadth and depth, and strengthening our ability to succeed in a competitive market. Our recent acquisition of Tasker Insurance Group is a further acceleration of our strategy: Tasker is an excellent business and a strong strategic fit providing us with enhanced scale in each of our core business areas – retail insurance broking, Lloyd's and London Market broking and specialist underwriting.
Core to our acquisition philosophy is a commitment to finding culturally aligned businesses and structuring deals that work for both sides, and then equipping those businesses with the tools, in the form of capital and expertise, to grow and meet their aspirations. We have put in place an operating model which directly supports this philosophy; operational support covering finance, accounts, HR, risk & compliance, IT, marketing is available from central functions that work on a business partnering model, allowing local management and staff to focus on client service and organic growth leveraging the Group's breadth of product and placement capabilities.
We have a strong sense of where we can add value through integrating acquired businesses into our Group but it is not a one-sized fits all approach. We have a collaborative, value-driven and balanced approach to integrating and we will focus on changes that enable the business to take advantage of the resources and capabilities of the Jensten Group and work with our clients to retain what has made their business successful.